29 Jun

Newsletter #3
Check in, Catch Up and Prepare
This is the first week of the 'Check in, Catch up and Prepare' in Wales. As you are aware, schools are making schedules to accommodate Hub children and Bubble children. It's looking unlikely there will be much demand for supply, however, we are still getting long term requests for September. Teachers are now eligible for anti-body testing and we are in contact with NEU for an indication on when supply teachers will be able to book for their anti-body test, at the moment the staff who have been working in the Hubs are priority. Once we know more we will update you.
Happy Birthday Steve!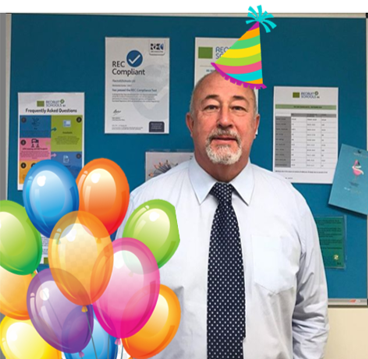 Reminders
The DBS update service is a great service, however, the reminding system doesn't work so well, and if you happen to change your payment card since updating you will miss the annual subscription and could be left without a DBS! If you would like us to send you a reminder before your renewal date, just message us and we will set you up on our new reminder service!
Our Office
We are aware the new lockdown guidelines mean places of work can now open again, however, we will remain closed until we are certain it is safe enough to do so. There is no change in how we are operating, the team are still working full time from home. We have started preparations to open the office, there is now a permanent hand gel station at the entrance, our contactless thermometer has arrived and our desk screens are arriving this week!
Questions
If there is anything you are unsure about please, let us know. We are here to help with any questions and support you the best we can. Click the button below to let us know if we can answer anything.