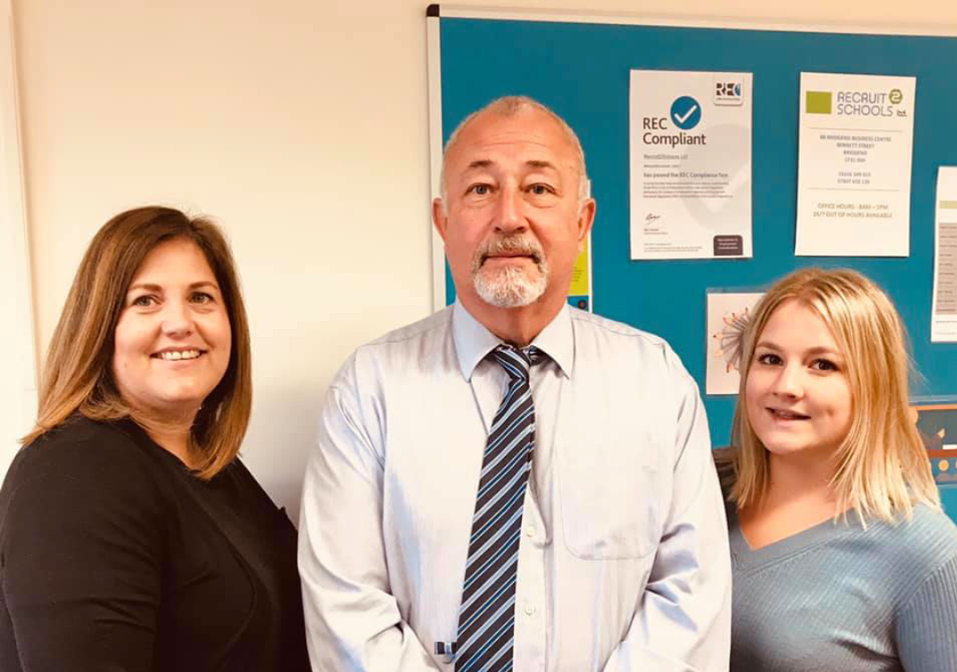 Lucy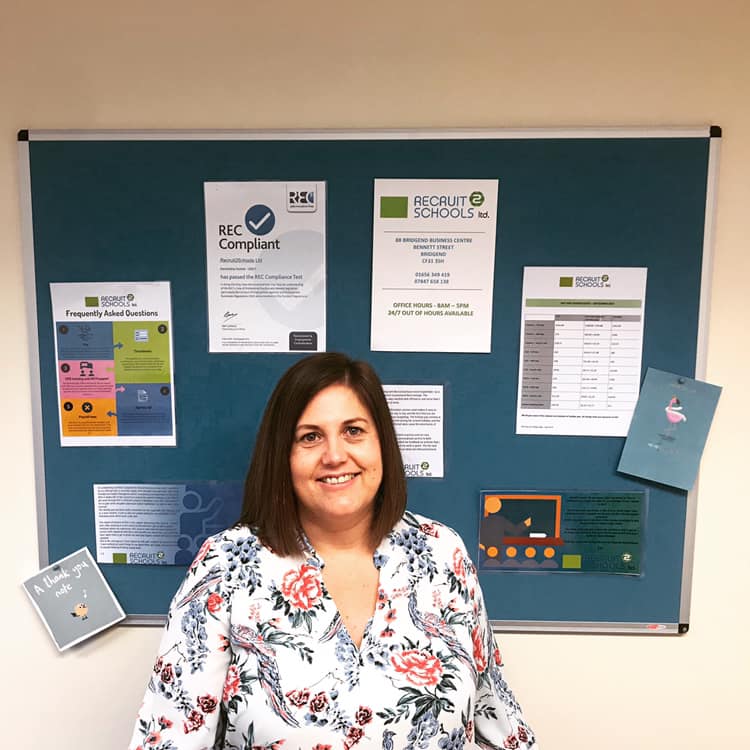 Meet Lucy – Recruit2Schools' Education Operations Manager!
Lucy has been with us from the start, and is key in our compliant and policy procedures as well as registering new candidates and dealing with our bookings with schools.
Lucy has 10 years experience working with Bridgend Primary Schools and over the years has built up great relationships with schools and staff.
Lucy is a proud Mum of 2 boys and has a passion for all things musical!
Steve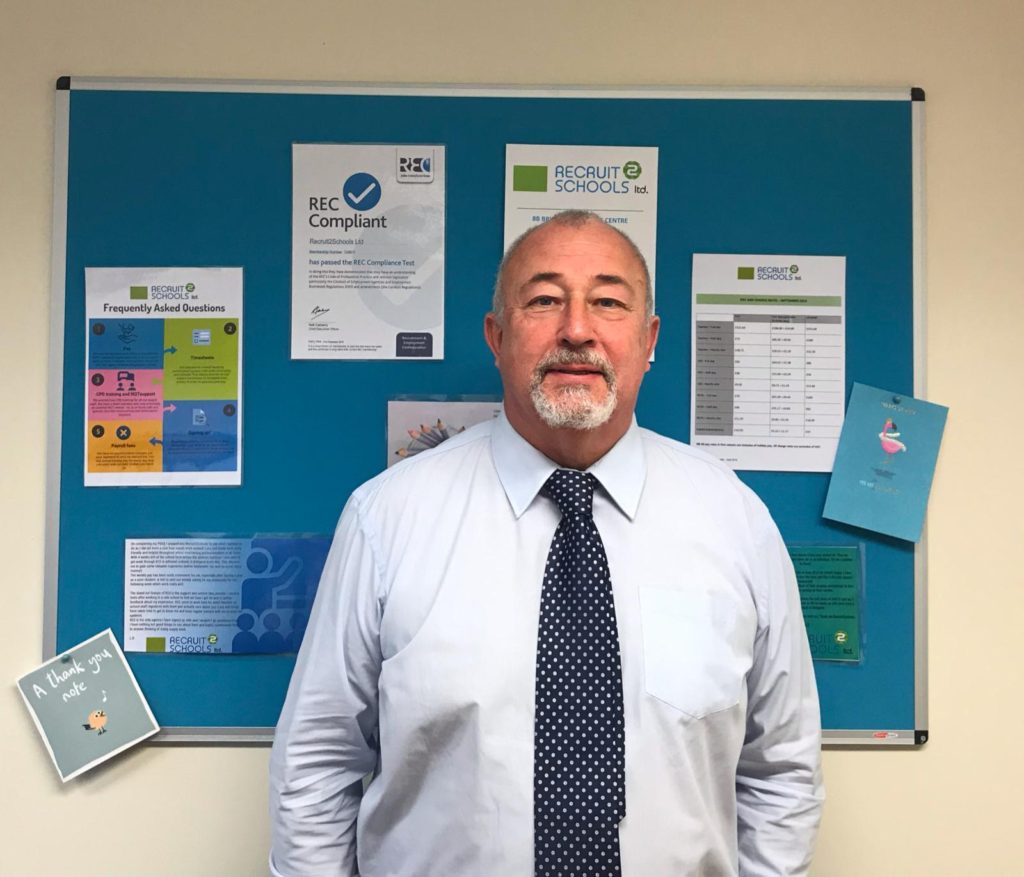 Meet Steve! NQT Mentor and Training Manager!
Steve has been with us two years and supports our NQT supply staff and delivers in-house training. Steve has a wealth of experience from his 30+ years as a deputy headteacher. Before joining us, Steve was also an external NQT mentor and uses his experience to guide NQT's through their induction, answers questions on portfolios and much more! Steve also develops training sessions which are free to all staff.
Steve is a hands on Grandpa to two and often found at the allotment!
Emily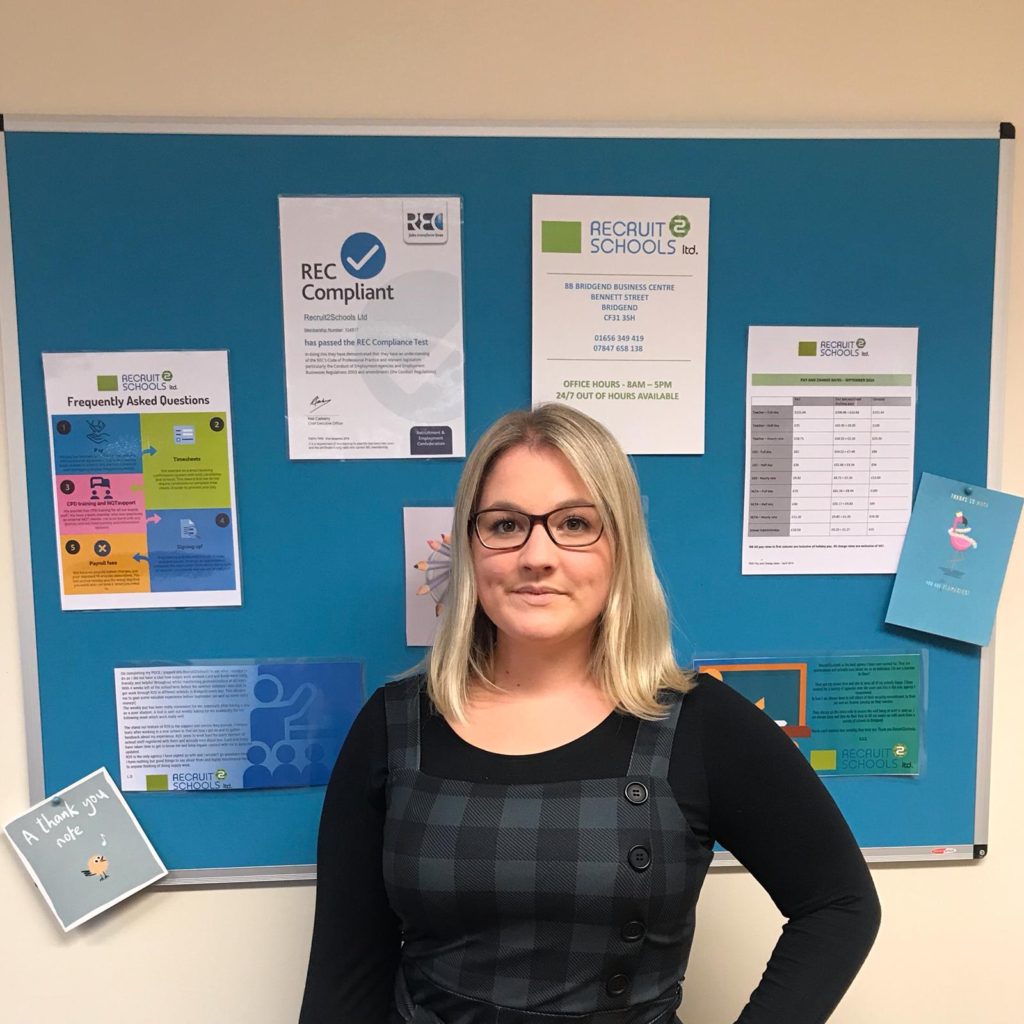 Meet Emily! Emily is one of our directors.
Emily has 9 years experience in working with Bridgend Primary Schools and set up Recruit2Schools 3 years ago. Emily is more behind the scenes, supporting Lucy and Steve in anything they might need.
Emily is a keen hockey player and often found cleaning!